Pull Up (Retractable) Banner Stands
Retracting banners take out of as well as pull back right into an aluminum stand or base for maximum trans-portability. This attribute makes these banners the best signs remedy for profession conferences, events and also programs.

Our retractable banners consist of the alternative of publishing your visuals as well as messaging on 13 oz. plastic or 9 oz. polyester fabric. Our standard and also deluxe retractable banners also offer the capacity to change the size of your display screen using the consisted of adjustable post (typical banners consist of a non-adjustable pole). Our retractable banners consist of a cushioned carrying instance that makes storage and travel a wind. LED display screen lights are also available to complete your display.

The longevity, portability and simplicity of use paired with specialist quality printing indicates your next exhibition or occasion utilizing your retracting banner will certainly be your best yet. Your retracting banner and metal base will certainly last for lots of occasions and also years ahead.
We produce high quality of pull up (retractable) banner stands and ship to everywhere in the US. 
Here is the best performing and  custom banner stands we produce and deliver: 
Tension Fabric Stand Standard Retractable
Deluxe Retractable
X-Stand
Step and Repeat Backdrop
Table Top Banner Stand
We produce high quality advertising flags next day and ship to anywhere in the US.
If you are looking for the best banner stands in Orange County, Newport Beach, Irvine, Costa Mesa and Huntington Beach, we are more than happy to produce and deliver to you.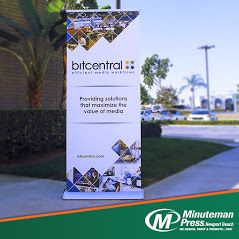 100% Customer Satisfaction Guarantee