Newport Catalogs & Journals
Does your business offer multiple products and services? Showcase them with style and pizzazz when you feature them in a high-quality, professionally designed catalog. Catalogs and journals are detailed printed products that should only be produced by a professional, and Minuteman Press is up to the task. We can produce them in a variety of sizes and styles with custom designs and functionality built into every page. Also, multiple binding and paper options are available. For a targeted marketing push, use postcards to highlight a seasonal product or service.
1.   Catalogs can influence the purchasing decision of your audience
Undoubtedly, catalogs are capable of influencing the purchasing decisions of your audience more. More than 75% of consumers have said that catalogs make them more interested in the products of any business or brand. While almost 8 of every 10 shoppers claim that they purchased an item after seeing that in the catalog. This can help you to understand the influence of the catalog on shoppers clearly.
2.   Catalogs can be an excellent content marketing tool 
Since the beginning of mankind, humans are always engaged in stories. While catalogs marketing is all about telling stories to retain and attract customers. In addition, businesses can also educate their audience about their products with these. Multi-channel buying is at its rise currently. All of these things combinedly can make catalogs printing an effective marketing tool for the businesses to consider.
3.   Physical media always produce a stronger emotional response.
As a human, we heavily rely on sight but touching and feeling can aid in the process more effectively. Catalogs printing can stimulate multiple senses simultaneously. These can allow consumers to be transported via stories and images. The stories and images can create an emotional response and can link memories with the products with ease. Ultimately, this can benefit businesses to improve their sales effectively.
4.   Catalogs can drive actions
When it comes to considering a marketing tool, then the most important factor which you need to know is, will it produce an effective result? So, the answer to catalogs printing is always YES. Because catalogs can produce better recall for a longer duration, deeper emotional connection, and stronger brand association. All of these things collectively can make catalogs performance on the track.
Get the best quality catalogs printing here:
Minuteman Press is Orange county catalogs printing service provider who can help you to get high-quality catalogs printing services at a very affordable price. If you want to get the catalogs that can inspire your audience then you must come here to get the best printing results with ease. Even more, we can provide amazing color copy prints to make a strong impact on your audience in the best possible way. Our full-service printing products are not limited to catalogs printing only. While these include every popular product printing services to offer you more convenience. We produce custom catalogs for our clients in Orange County, OC including but not limited to Newport Beach, Irvine, Costa Mesa and Huntington Beach. We also have free pickup and delivery service!
To learn more about our top selling products, click here
To get a quote or upload a file, please fill out the form.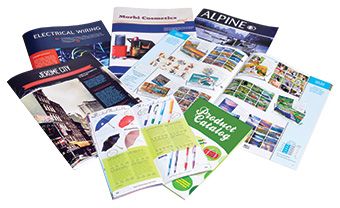 Nicole Osibodu

OMG-BEST PRINTER EVER!!! I cannot even begin to tell you the wonderful experience we had using this location! We came in last minute before they closed and had some issues (on our end) with some design elements. Henry and his team stayed open TWO HOURS after they closed for us helping us make our project perfect. We even had fun and they taught us about the printing process and let us take pictures and videos. I am going to divert any printing orders in my company to them. LOVE LOVE LOVE!!!